スポンサーリンク
Hello everyone, it's Hama-sansu!
This time, I'd like to introduce
"John Wick: Parabellum" !

I like it: ☆☆☆☆☆☆
Recommendation: ☆☆☆☆☆☆☆
The Ninjari Bangbang degree: ☆☆☆☆☆☆☆☆☆☆
(out of 10 stars)
The cycle of warfare never ends…
It's been two years since "John Wick: Chapter 2"
Excessive action and a stellar cast have evolved and returned!
In the previous film, John Wick was drawn back into the assassination business by a Blood oath Marker.
At the end of the last film, he breaks the rules and becomes a target of assassins from all over the world.
In this film, the world view and the action are greatly enhanced!
A great deal of attention is paid to the mixture of friend and foe, and John's past is gradually revealed.
If you'd like to review the last one and the last two, here's another one!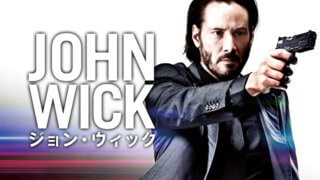 It's not just a dog, man! "John Wick"
Image citation site for this article:eiga.com Hello eve...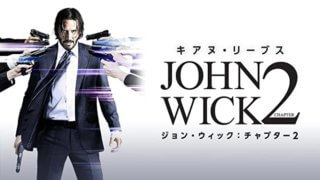 The way to go is the way of Shura John Wick: Chapter 2.
Image pull site for this article:eiga.com Hello everyone,...

スポンサーリンク
John Wick: Parabellum Movie Information
release date
October 4, 2019
running time (of a movie)
131 minutes.
Staff and Cast
director
Chad Stahelski.
script
Derek Kolstad.
Shay Hatten.
Chris Collins.
Mark Abrams.
performer
Keanu Reeves.
Halle Berry.
Laurence Fishburne.
Mark Dacascos.
Asia Kate Dillon.
Lance Reddick.
Anjelica Houston.
Ian McShane.
Yayan Ruhian.
Cecep Arif Rahman.
Randall Duk Kim.
official website
VOD enabled sites

Synopsis of John Wick: Parabellum
The story begins right after the end of the previous film…
John Wick broke the code of no killing in the Continental Hotel.
The High Table excommunicado him and puts a $14 million bounty on his head.
There is a one-hour time limit before the world's assassins start trying to kill him.
In an attempt to find a way to save himself in the meantime, John Wick runs the streets of New York City with his beloved dog.
In order to protect his dog, John Wick gets into a taxi and arranges for the taxi driver to leave his dog with the concierge at the Continental Hotel.
He then runs to the New York City library.
When he arrives at the library, he retrieves the Blood oath Marker and rosary he kept in a secret book.
Then a familiar face, an assassin, appears and attacks him.
John Wick uses book-fu (kung fu with books) to fight off the assassin and succeeds in escaping.
Wounded by the fight, John goes to a friend's doctor, who treats himself just in time.
Time is running out on the way, and he suture the wound himself.
He shoots the doctor so that he won't be found out for helping him, and then heads to his destination.
With time running out, the whole city's hitmen are attacking him for John's bounty.
After fighting to the death in a stable with a succession of assassins, John went to a ballet theater.
It is the home of Ruska Roma, a criminal organization that is part of the High Table.
The head of the organization, a female director, is John's foster mother.
John asks her to arrange a ship to Casablanca, Morocco.
She was reluctant to cooperate with John, but she eventually did.
John Wick is on his way to Morocco.
Behind the scenes, the High Table arbiter was on the move.
The Arbiter punishes John's collaborators, Winston, the hotel manager, and Bowery King, the head of the underground intelligence organization, one by one.
Then she unleashes her assassins on John.
And the battle has spread to the world.

Highlights of John Wick: Parabellum
The thing I'm most excited about in this movie is Keanu Reeves' bullet reloading speed!
There's a scene late in the story where Keanu reloads a bullet into the shotgun, and it's uncommonly fast compared to the others.
Rumor has it that he's been practicing that quite a bit, so it's understandably fast.
Also, there's a scene in this movie where Keanu fights together, and his partner is Halle Berry, which is gorgeous!
The film is also a great way to enjoy Keanu and Halle Berry's big stand-up routine.
And not only Halle Berry, Laurence Fishburne is also in this movie as well as the co-starring from the previous film.
And Randall Duk Kim, who also co-starred with Keanu as the Keymaker in the "Matrix" series, is also in this movie.
The "Matrix" fans will love this casting.
The antagonists also have their own peculiarities, so that's something to look forward to as well.

Spoiler impressions for John Wick: Parabellum
Favorite place
Early on in the film we get to enjoy Keanu's rampage in the heavy rain, but the amount of rain is incredible.
If it was made to rain artificially, it must have cost a lot of money.
But it makes for a great, tense fight scene in the beginning of the film.
From there, the fight in the stable is my favorite.
The part where John Wick uses a horse to beat his enemy was very innovative.
I've never seen him use his horse's back kick to defeat an enemy in any other action movie.
John's horseback riding was also cool.
He uses the horse well to beat the motorcyclist, and he must have practiced riding a lot.
I didn't feel any different, I just thought John was cool.
It was also very satisfying to see the concierge at the Continental Hotel in action.
He's so cool, isn't he? I admire him.
And the assassins at the sushi bar, the big boss of the film, were really hot.
His one-word Japanese was also shocking, and He's got an amazing taste in playing "Ninjari Bangbang" by Kyarypamyupamyu at his sushi bar.
Their fighting skills are not second to John's, and they were chasing him down like crazy.
This movie wouldn't be complete without their performance.

Something that bothered me
I wonder if John Wick hides his wife's picture too much everywhere?
It's kind of funny to think that he's kept a collection of photos of his wife in various secret stashes since she was alive.
I think it's a shame that the group of assassins at the sushi restaurant only ended up in this movie.
I'd like to see it come out again at some point, even though he was completely stabbed with a sword at the end.
Also, the Arbiter is a bit of a hater, isn't she?
I really hope the next episode will give her a satisfying ending.

Get ready for a fight.
The film's subtitle, "Parabellum"
It comes from the Latin proverb "Si Vis Pacem, Para Bellum" (If you want peace, prepare for battle).
The film is a chapter in preparing for battle.
Of course, there are fierce battles going on at every turn in the film.
When you look at the film as a whole, you can say that it was about preparing for the next big battle.
That means that we can expect a great deal from the next film, John Wick 4.
I can't wait to see how John's fight will evolve and how it will end in the next film.

So I'll see you all soon!